Lecture on the theme of "Between Art and Law"
Mr. Yabumoto, representaive of the Foundation, will give a lecture on "Between Art and Law". Please refer to the following URL for details.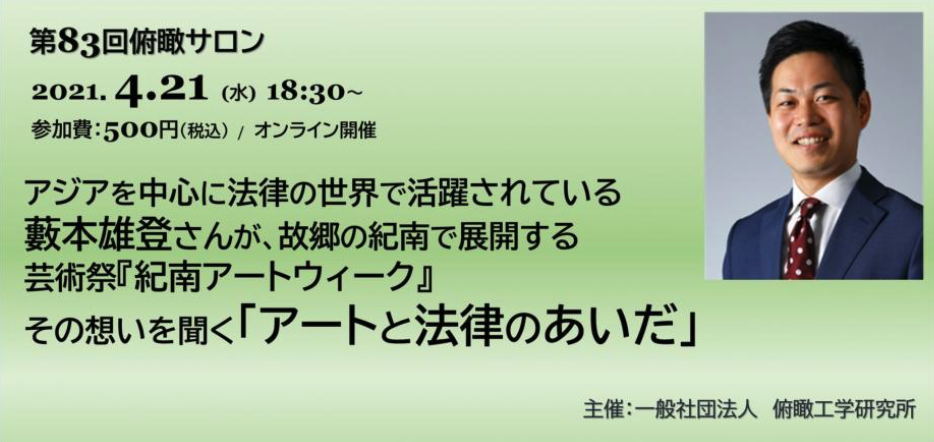 <URL>
https://83fukansalon.peatix.com/view


<The 83rd Overlook Salon>
Are art and law really opposing concepts? I do not want to live in a world where art and law are separated. Can't we connect lawyers and artists, regions and cities, globalization and localization, and all of them as "equals"? Also, I feel that such thinking is necessary for the peace and balance of the world. I would be happy if I could think about such things with you.