Workshop: Let's make folk tales – from Myanmar and Osaka folk tales
As a related event of Study: Osaka Kansai International Arts Festival 2023 starting on Saturday 28 January, a workshop 'Let's make folk tales - from Myanmar and Osaka folk tales' led by Myanmar artist Aung Myattey will be held. The workshop will be held as a related event of the Myanmar Artists' Festival 2323.

 Folktales have long been familiar to people all over the world, regardless of region. Sometimes snakes and foxes disguise themselves as humans, or gods and ghosts appear, blurring the boundaries between humans and non-humans. And then there are the strange things that happen, such as stones and other materials being brought to life or flying through the air. These folk tales express the "heart" that everyone has, including humour and longing. That is why they continue to shake our 'hearts' in different forms.

 For the workshop, Myanmar artist Aung Myat Kyaw Thee, who expresses herself through folkloric methods, and artist Kohei Maeda, who works on the theme of the relationship between people and nature, will be invited. First, various folk tales from Myanmar and Osaka will be introduced. After that, through dialogue between participants and interaction with the straw, we will create our own new folk tales, melting the boundaries of many folk tales!

Date: 28 January (Sat), 2023 16:30~18:30 
Venue: Semba Excel Building 6F 
Address: 3-2-11 Kyutaromachi, Chuo-ku, Osaka City, Osaka 
Target: Anyone who is interested in folktales and folk tales!
 What to bring: Writing materials (ballpoint pens, pencils, anything that can write!)     
Folktales and folk tales you know 
Fee: Free 
*Please inform the reception desk on the 2nd floor that you are attending the workshop when you arrive. The venue is a paid venue for Study: Osaka Kansai International Art Festival 2023. A common pass is required to view works by artists other than those participating in the workshop (available for sale on site).

 ・Workshop content 
- Introduction of artworks and Myanmar folklore at the Aung Myattey artwork booth.
 -Introduction of artworks at the booth of Kohei Maeda, introduction of Osaka folktales 
-Group dialogue, making original folktales 
-Touching the straw 
-Listening to different folktales

 ・Introduction of the lecturers
Aung Myat Htay
Myat Htay was born in 1973 in Mandalay, Myanmar. She is an artist and independent curator. She trained in bronze sculpture with her father from an early age. She received her art education at the State School of Fine Arts and obtained a Bachelor of Fine Arts from the University of Arts and Culture in Yangon. He undertook international residencies and further studies in the USA, Europe and Asia. While working as an art lecturer, she explores the possibilities of freedom of expression found in contemporary art, incorporating traditional forms with contemporary sensibilities and expressing social messages Founder of the SOCA Alternative Art Learning Programme, and in the Myanmar art community She is well known as an artist and curator. She participated in Calling Memory (2012, Koganecho Bazaar 2012, Yokohama, Japan).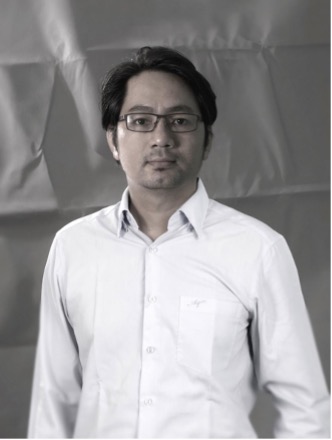 MAEDA Kohei 
Born 1991 in Wakayama, Japan, 
Maeda graduated from Kyoto City University of Arts, Kyoto, Japan, in 2017 with a degree in Conceptual Design in Painting, Graduate School of Fine Arts. He continues his journey of exploration through various approaches such as video and performance, using his own experiences as clues, focusing his interest on the relationship and distance between people, nature and things. Projects include Mandarabo, which follows the philosophical thought of Minakata Kumagusu, and Takase River Monitoring Club, which observes the ecology of the river. Recent exhibitions include 'Dotsuuru Yama, Furu no Za', International Art Centre Aomori (Aomori, 2022), 'Kinan Art Week 2021', Minakata Kumagusu Memorial Museum (Wakayama, 2021) and 'Gunma Youth Biennale 2021', Gunma Prefectural Museum of Modern Art (Gunma, 2021).